Our Mission
Empowered Together, Impacting Lives
Our Values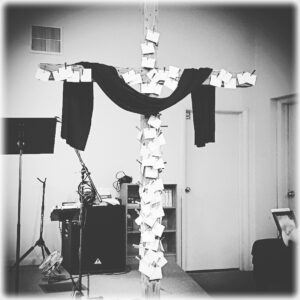 The Pursuit of God. We value passionately pursuing an intimate walk with God, inviting Jesus into every aspect of home, work, and daily life.
The Welcome of the Spirit. We value the presence of the Holy Spirit and the pursuit of His gifts. We believe all New Testament gifts are still valuable, even desperately needed, for the church today.
Jesus-Style Neighboring. We value loving and serving others much like our Lord Jesus, who showed compassion and brought hope for people with messy, sinful, broken lives.
Relational Small Groups. We value becoming a caring, Christ-centered family, gathering in small groups throughout the week. We will carry each other's burdens and do life together.
Multi-Generational Church. We value family ministry, where every generation gets to play and be actively involved in the Lord's work. By God's grace, even children and youth will be active participants in church life and ministry.
Leadership Development for Men & Women. We value team-oriented leadership based on gifting and calling, as opposed to gender, race, or class.
Local Kingdom Partnerships. We value partnering with local pastors, churches, and organizations to help advance God's kingdom in our region.
Globally Minded Community. We value partnering with other like-minded churches to become a globally minded people, caring and praying for other nations as the Spirit of God leads.
The Kingdom of God Defined
The kingdom of God is the rule and reign of Jesus Christ.  Jesus came to restore and renew what sin destroyed.  By faith through grace we embrace the life, death and resurrection of Jesus, enabling us to live as kingdom people.  Though not fully realized until Jesus returns, the kingdom is present now, anywhere, anytime we choose to listen, to engage, to obey Jesus.  Empowered by the Holy Spirit, we live, love, and serve with Jesus in every area of our lives.  Therefore we pray, "your kingdom come, your will be done on earth as it is in heaven."