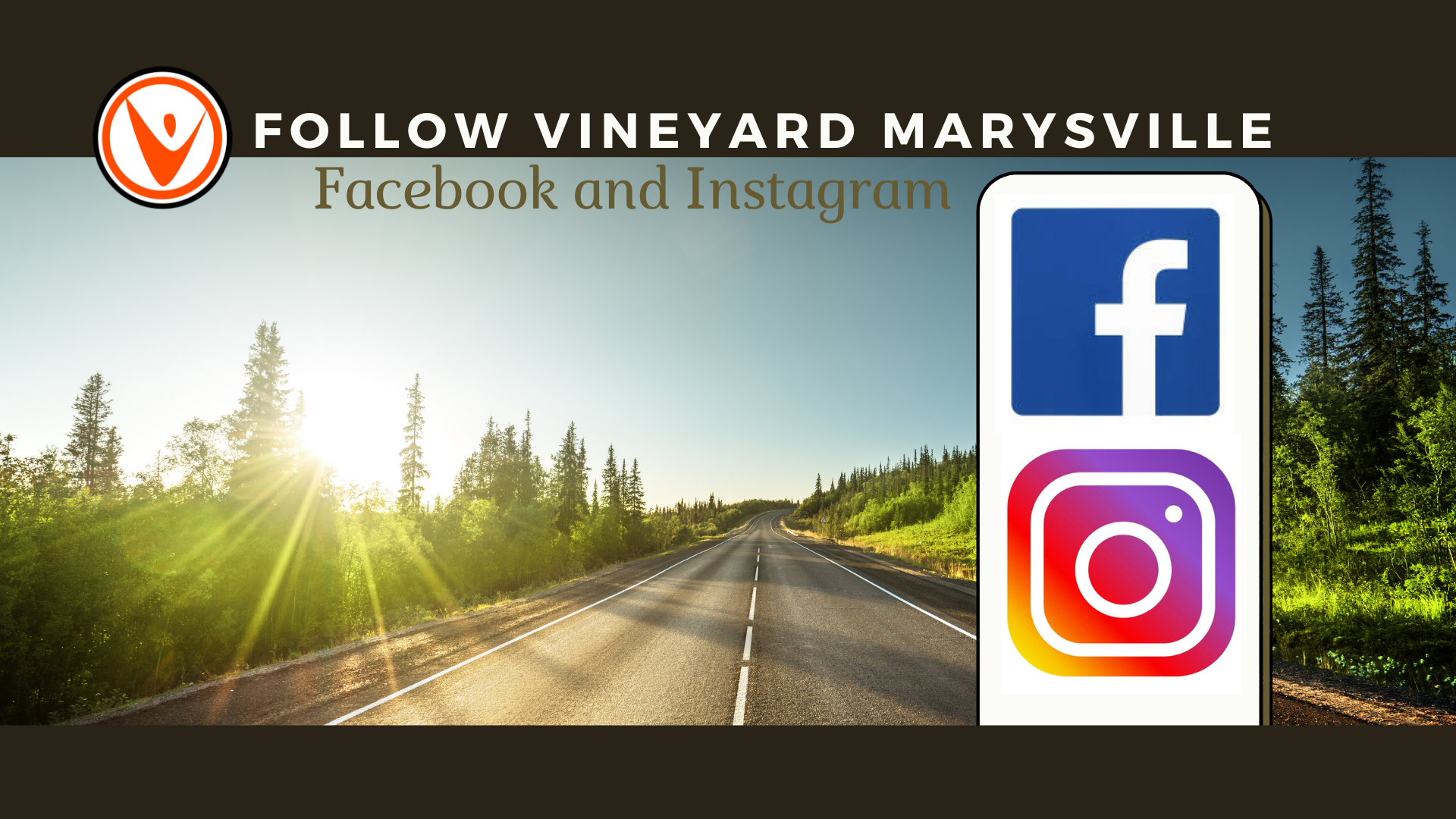 The keep up with church events, follow us on one (or all) of these platforms:
Facebook: Vineyard Church of Marysville
Instagram: Vineyard Marysville 
Our Weekly Digital Bulletin. 
Winter Weather:
If Union County is under a level 2 or 3 snow level, all church events will be canceled.
You can find the current level from the Sheriff's Office website.
Ongoing events include:
Sunday Worship Services: We have 2 Sunday in-person worship services every week (9:00 AM and 10:45 AM). We also live stream the 9:00 AM worship service on our YouTube channel. For more information about Sunday mornings, click here.
Small Groups: We are not just a Sunday morning church. We also value gathering in small groups for spiritual growth and in-depth relationships. See the brochures in the foyer or check out the group list online.
Small Kingdom Groups (SKGs): SKGs are men's or women's groups of 3-5 people (see brochure in the foyer). This is not a leader-led Bible Study, but a relational  approach to encourage one another weekly in Jesus. Contact Conrad at conradesh@vineyardmarysville.org.
Worship & Intercession Evenings: Our church hosts the Worship & Intercession Evening on the 4th Sunday of every month, 6:00 – 7:15 PM in the church sanctuary. This is such a powerful time of worship, prayer, and practicing spiritual gifts. For more details, click here. 
Coffee and Connections: Coffee and Connections is our monthly gathering for people who are new to the Vineyard. We have this on the fourth Sunday of every month, immediately following the worship service.  You will get to know our pastors and leaders, learn about the church, and explore how to get connected. Join us! Contact Denise at denisemast@yahoo.com.